The Surfing Nahua Team
We at Surfing Nahua have a qualified and experienced team ready to help you in every step of your Northern Nicaragua real estate and vacation rental needs. Read more about our personal stories below and know who you are getting in contact with. We hope to be your hosts in Northern Nicaragua very soon!
Barry Oliver – Owner/Broker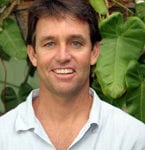 Barry joined Century 21 Gold Coast Realty as General Manager in 2004. He became broker/owner of the San Juan del Sur and Popoyo offices in 2007.  He built and opened the Marina office in Chinandega in 2007. He spent one season as a professional Triathlete in Argentina. He has 7 years experience as a Senior Account Executive for Deloitte & Touche, SAP Software, and Siebel Systems. While surfing he fell in love with Central America in 2000 and the next year he moved to Nicaragua and founded his export business. Barry received his B.A. in Mechanical Engineering from Cal Poly State University, SLO where he also graduated Cum Laude with a Masters in Industrial Technology. In 2017 Barry decided was the time to change office upgrade the operation into a fresh and exciting phase of northern Nicaragua real estate.  That is how Century 21 Gold Coast Realty became Surfing Nahua.
Barry supports the local cycling teams, baseball leagues and donates to local education through the A. Jean Brugger Foundation. He is currently ranked #1 for Triathlons in his age group in Central America.  He enjoys time with his Costa Rican wife Kymberly, son Nolan and daughter Angela. Read more about Barry's lifestyle and living in Nicaragua.
Boris Garmendia – Office Partner/Listing Agent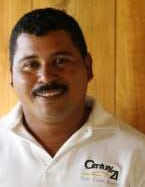 Boris Garmendia, Office Partner/Listing Agent, is a lifelong resident of the Chinandega and Northern Nicaragua area. He has been the listing agent for us since our New Marina office opened. His life-long knowledge of the area helps Boris collect information about each and every property. His job involves meeting with local sellers to discuss contracts, showing properties to clients and making sure all the paperwork is in order for each sale. Boris is a key member of our team, and on Sundays, the office makes sure to support him and his championship baseball team. Recently he opened his own Costa del Sol restaurant in Nahualapa with amazing views. Go there and enjoy the great local Nicaraguan hospitality with quality food, drinks and service.
Marjorie Bolainez – Attorney/Office Partner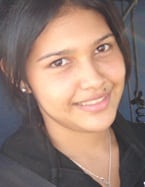 Marjorie Bolainez has lived in Nicaragua since the ripe age of three. She joined the Surfing Nahua family in October 2007 in our New Marina office. She is our Office Partner & Manager, Escrow Agent and Legal Advisor. Marjorie received her law degree in 2014 and is fluent in English. In addition to her accounting duties, Marjorie also plays an important role in making sure every customer's legal papers are in order as their real estate transactions move along. "Thank God that Barry gave me the opportunity to work for Surfing Nahua. I learn something new about real estate every day."
Kyle Bombard – Real Estate Agent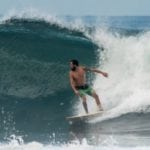 At the age of ten Kyles parents decided to leave their hometown on Catalina Island, California and moved to Nosara, Costa Rica where they found their new piece of paradise. Growing up in this town at such a young age made sure he is now fluent in both English and Spanish. After running, owning and selling off the Harbor Reef Hotel in Nosara Kyle was ready for a new adventure which he found here in North Nicaragua. With his bulk of family real estate knowledge and life experience he is an amazing guy and a great host to go on a tour with to see our Northern Nicaragua properties.
Cliff Bielawski – Photographer/Rental Agent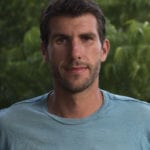 Cliff grew up in Toronto, Canada. where he developed a love for videography. After graduating from Film School and working on some populair series he decided to go and have a taste of the Central American life. He started working as a photographer for a Northern Nicaragua surfcamp right in North Nicaragua. He finished the season here and went on a new adventure in Nosara, Costa Rica. After working there for a while his love for North Nicaragua lured him back up here.
Now you can enjoy his daily photos in the Northern Nicaragua Surf Report on our website and the Surfing Nahua Facebook. With his widely developed knowledge of the area he can also tell you all about spending your time up here in one of our quality vacation rentals.
Need Help?
Our team has got you covered. We're experts in all things Nahua!
US: 760-536-8338
Nica: 505-8396-1322
info@surfingnahua.com