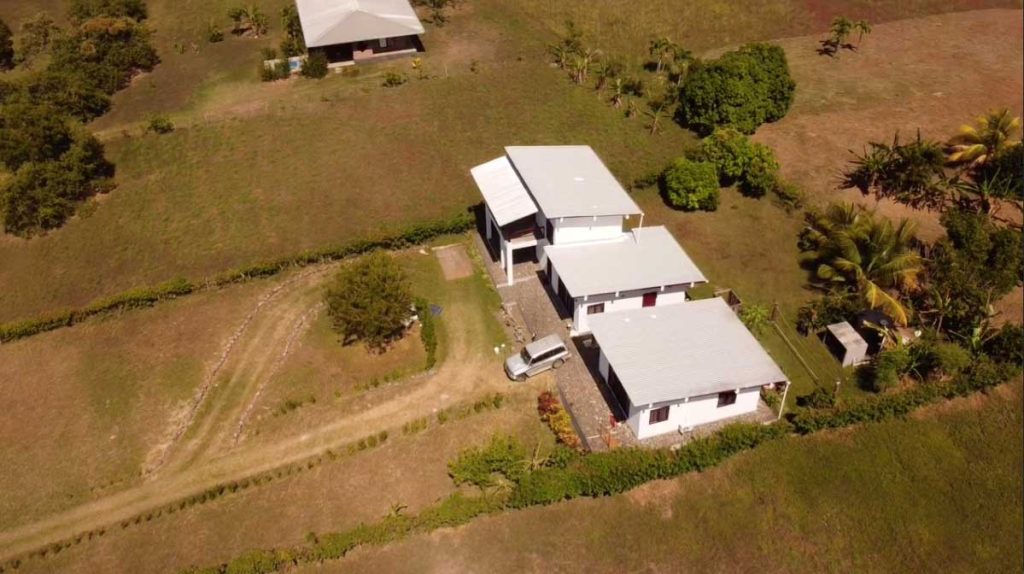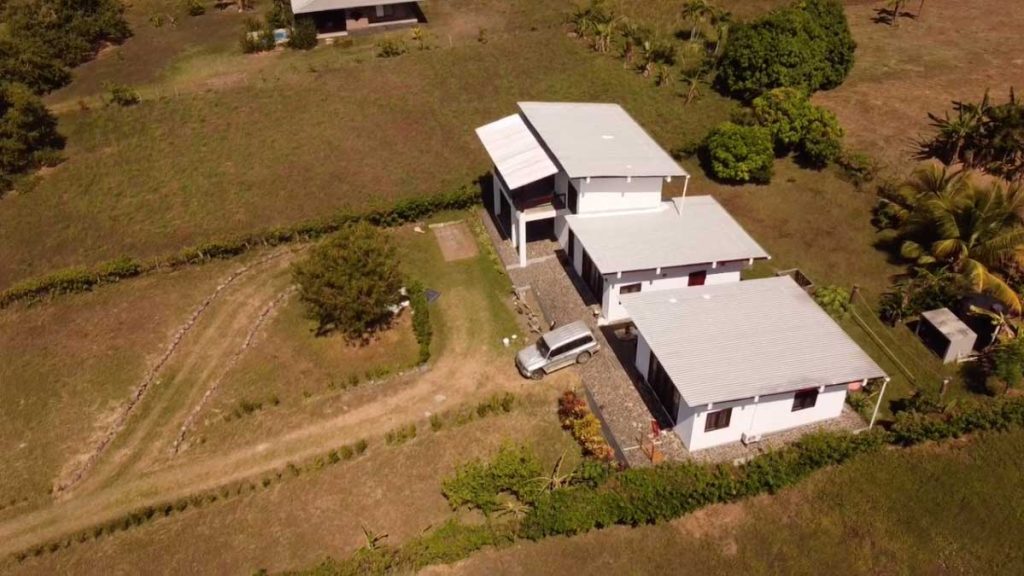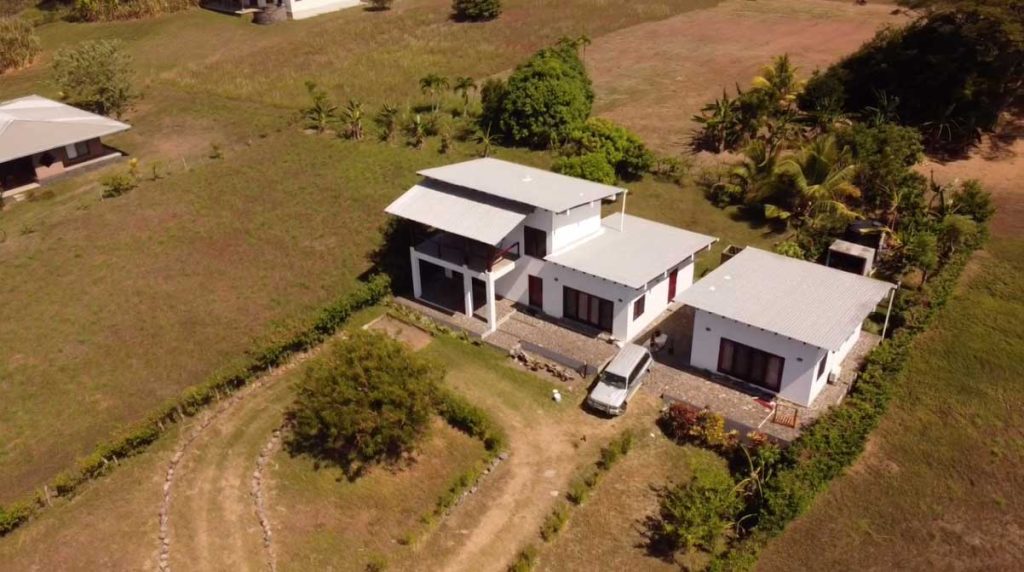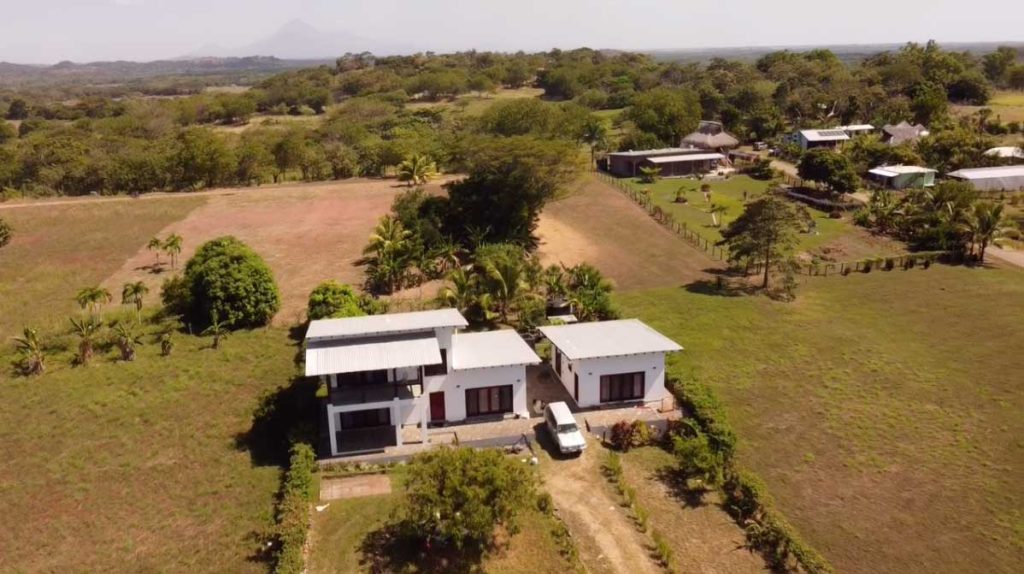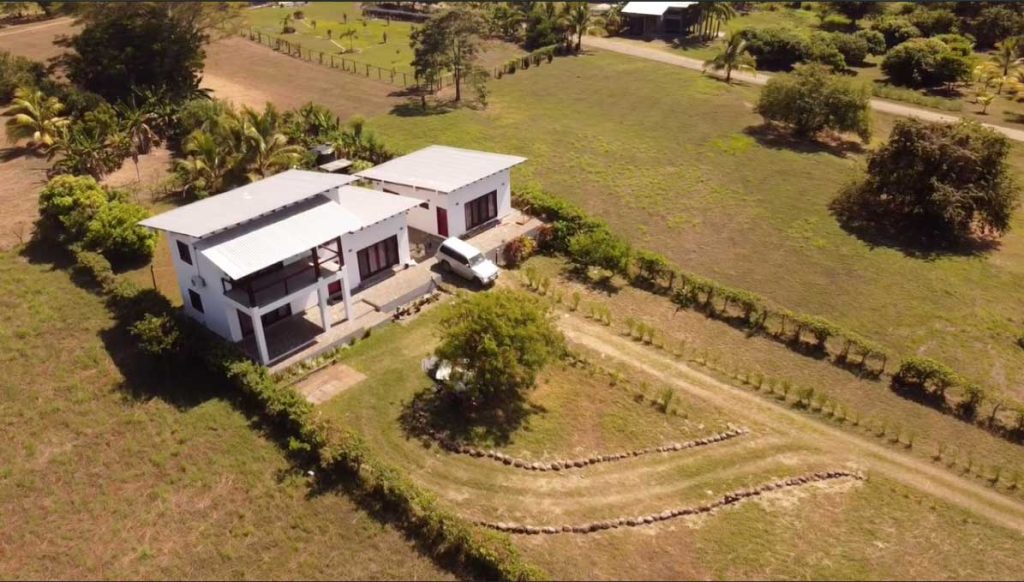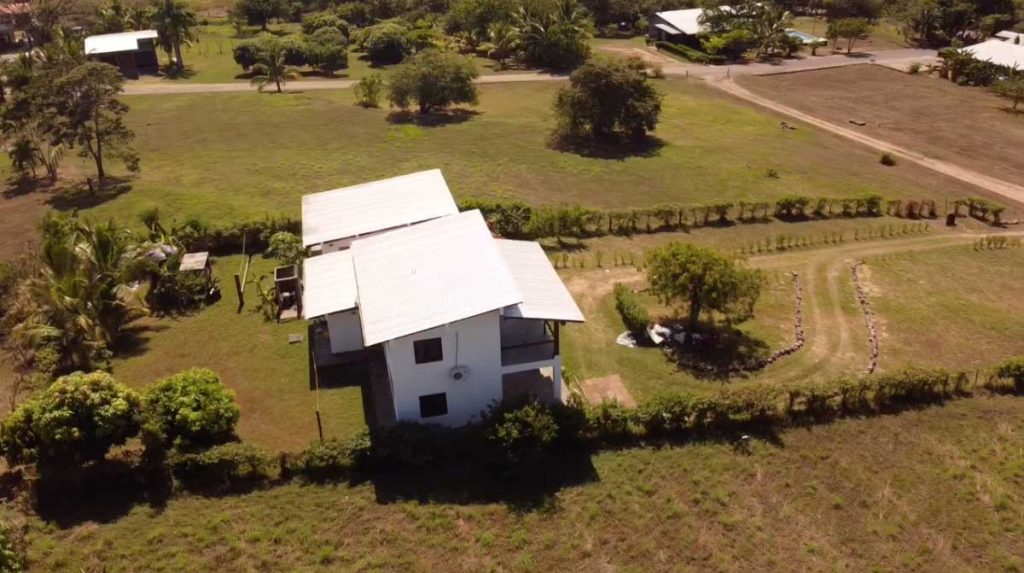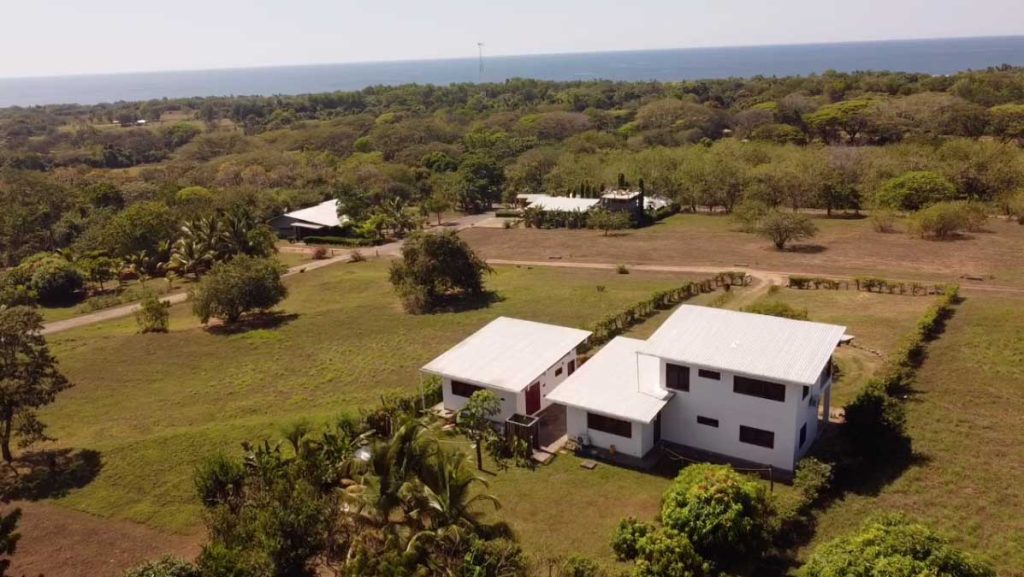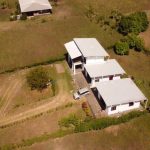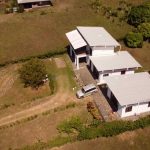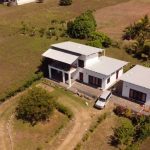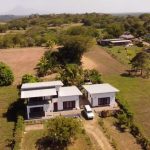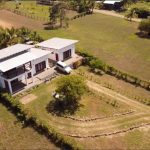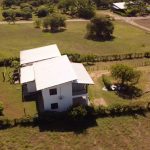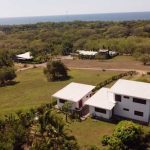 Neighbouring Costa Rica, Nicaragua is an affordable alternative that is fast becoming a popular tourist destination. Best known for its pristine beaches and local surf breaks it offers the perfect lifestyle for nature-enthusiasts seeking a slower pace of life.
For those seeking a vacation home that doubles as an income property when not in use, look no further. This two-level residence, Casa Pacific, with a separate self-contained guest house, Casa Zen, boast spectacular ocean views in a gated eco-community just walking distance from the pristine sands of Santa Maria Beach.
Tightly held for good reason, this centrally located tropical getaway is in close proximity to five beaches and more than a dozen restaurants and other activities. This well-maintained residence has a spacious floor plan designed to appeal to families and surfers alike.
Situated on a hill eleven meters above sea level, Casa Pacific and Casa Zen enjoy a consistent offshore breeze in the morning followed by an onshore one in the afternoon. With fourteen foot teak ceilings and insulation throughout, the residences maintain a cool temperature throughout the day. For additional cooling, there are also air-conditioners mounted in the living room, master bedroom and guest house.
Both Casa Pacific and Casa Zen have an open concept living room-kitchen area. Equipped with a bar-style island and seating throughout, they are great areas to socialize with friends or project a favorite movie on to the wall.
Upstairs, in the master bedroom, stay in bed long as you like and take in view of the ocean. Afterwards, enjoy a stretch or morning coffee on the balcony while checking the surf from the comfort of your own home.
Investor-minded individuals will take comfort in knowing that there is ample storage for personal belongings when the house or houses are being rented. Casa Pacific has a secure oversized owner's closet and Casa Zen has an oversized bodega accessible from the outside. There is also an additional storage unit in the backyard for a generator, garden tools or similar items.
Garden enthusiasts will marvel at the living fence that surrounds this half acre plus lot and the lush fruit trees established out back. There are fresh organic mangos, coconuts, dragon fruit, papayas, citrus, and so much more.
An evening of fun can be found a few steps away at the gated community's local restaurant. There you can enjoy dinner with friends, cocktail hour, a dip in the pool, or salsa night, an opportunity to socialize and dance with others. For those searching for an opportunity to unwind, look no further than Gracious Living Oasis, the perfect place to walk over, grab a pastry or smoothie and stretch out after a day of fun in the sun.
Features:
*Built in 2017
*Casa Pacific 1,300Sq ft
[ 2 bedrooms / 2 bathrooms]
*Casa Zen 500 Sq ft
[ 1 bedroom / 1 bathroom]
*Half acre plus lot in an up-and-coming beach resort area
*Within close proximity to five surfing beaches and fast-growing community of expats and tourists.
*Ocean views from the master bedroom.
*Two outdoor terraces
*Curated for off-grid living, with rainwater attachment system. Additional water supply from three Azul community wells.
*Gated community with security
*Outdoor storage unit with water pump and line for generator
*Property enclosed with living fence
*Established tropical fruit trees in the back yard (mango, coconut, dragonfruit, banana, plantain, lemons and papaya)
Furnished:
-3 custom beds with built-in storage
-2 custom futons with built-in storage
-2 sofas
-1 live edge coffee table
-2 stainless steel refrigerators
-2 stainless steel stoves.
-3 Air-conditioners
*Community restaurant with delicious food, pool and entertainment within the gated community
*Community bakery and smoothie bar within the gated community
*Community gym and exercise center within the gated community
Azul Casa Pacific & Zen
LM-227
Property Ownership Status : Clean Title
3 Bed / 3 Bath

Land Size: 0.5 acres
$

259,000
Need Help?
Our team has got you covered. We're experts in all things Nahua!
US: 760-536-8338
Nica: 505-8396-1322
info@surfingnahua.com