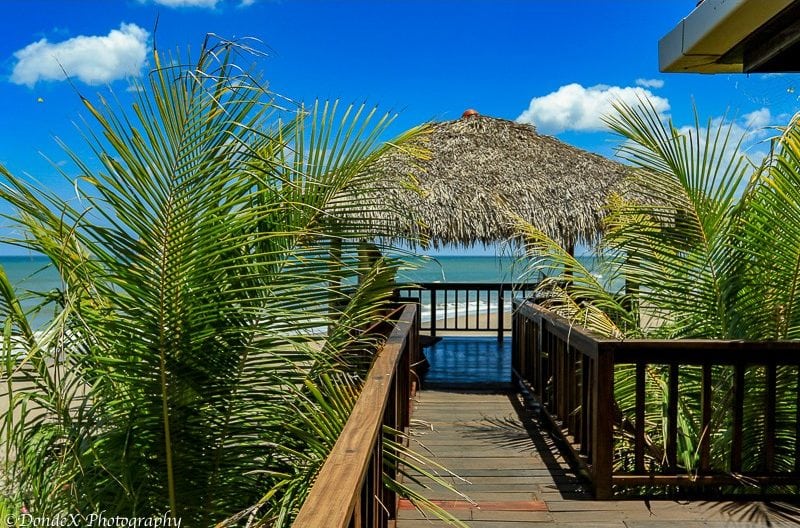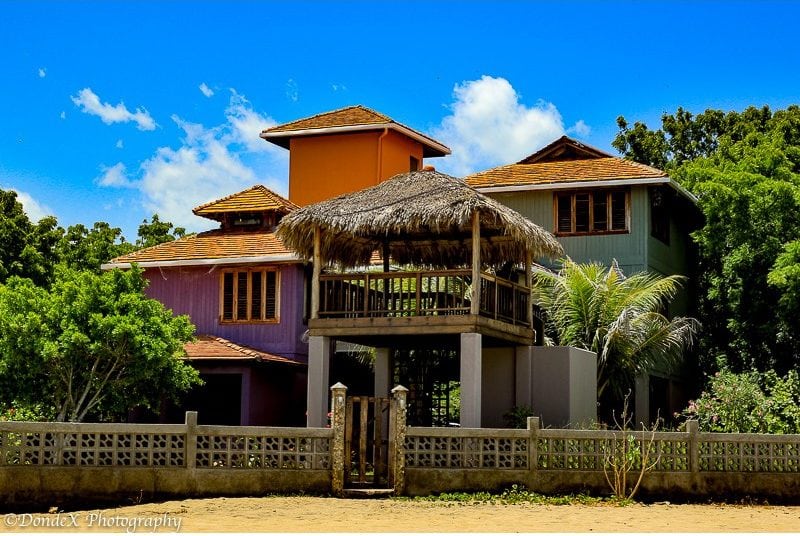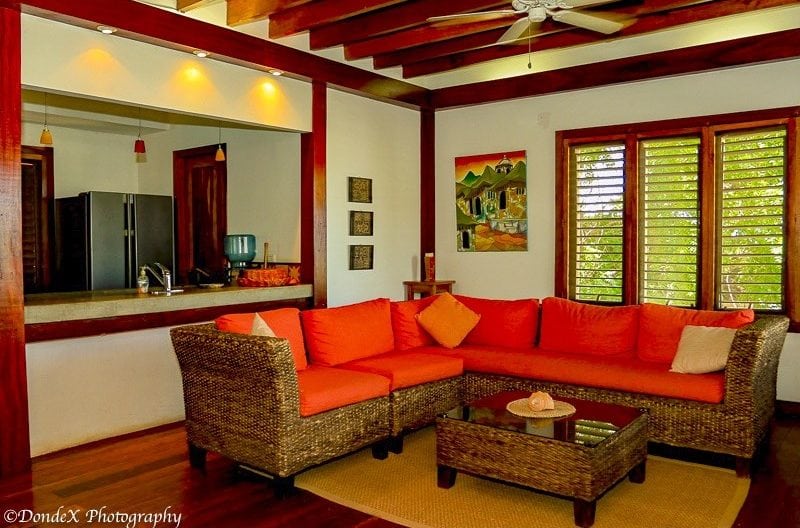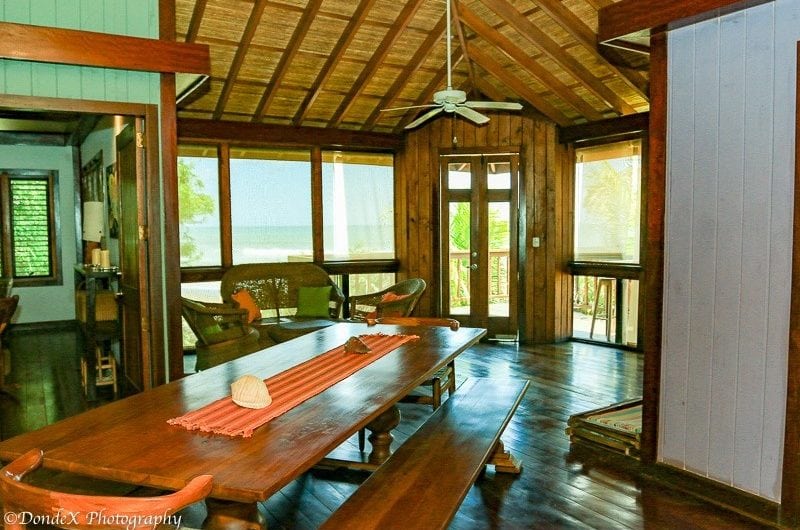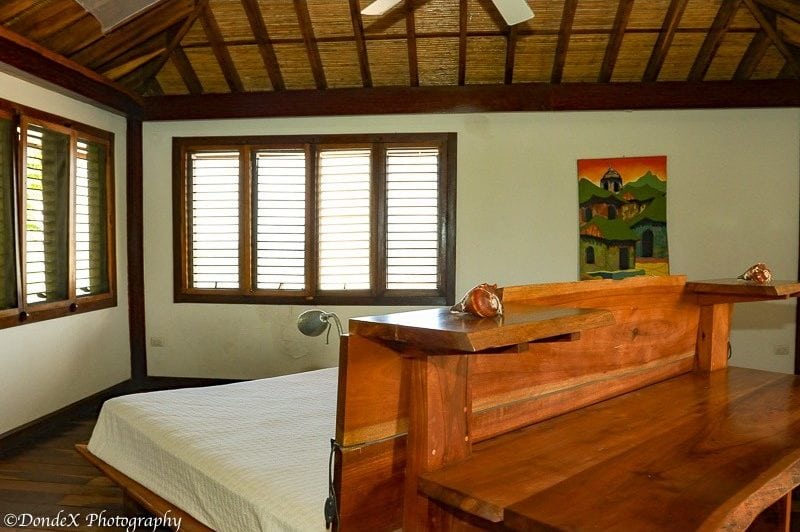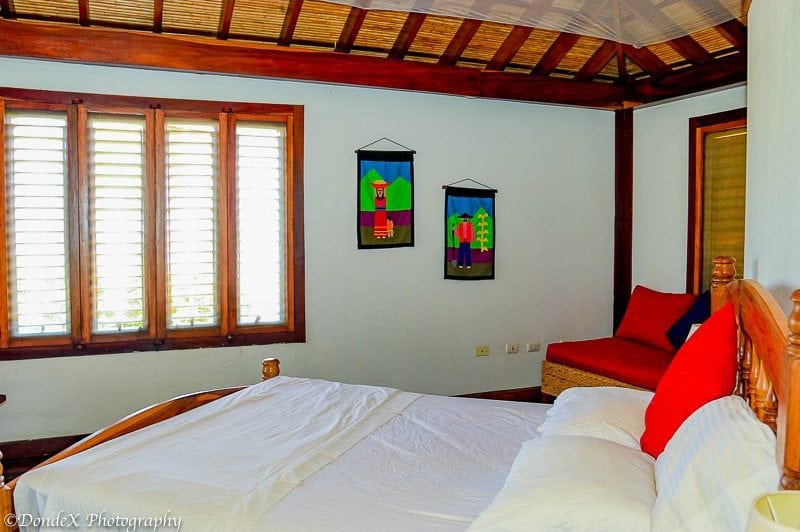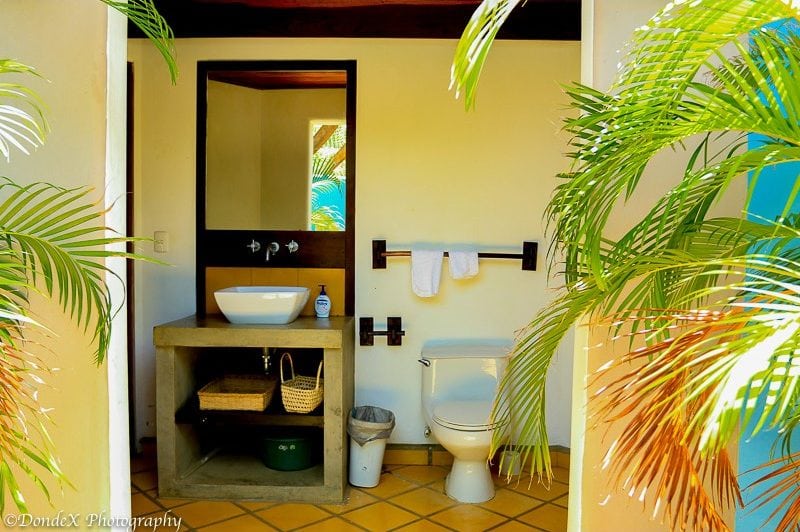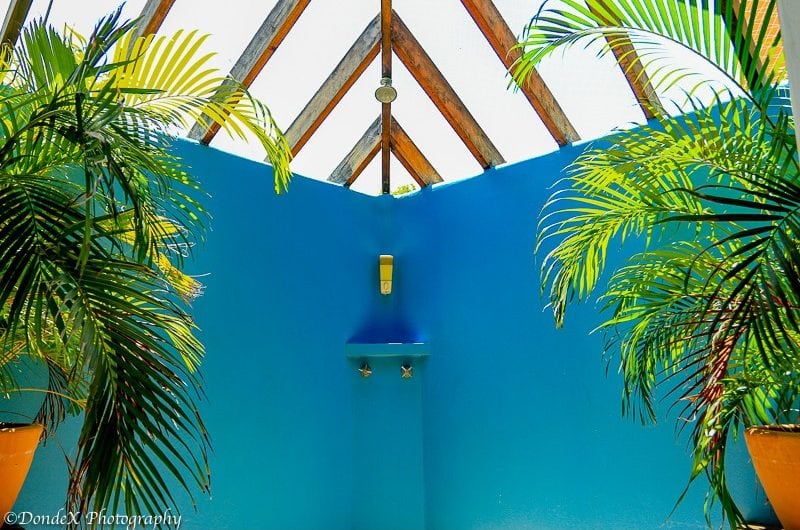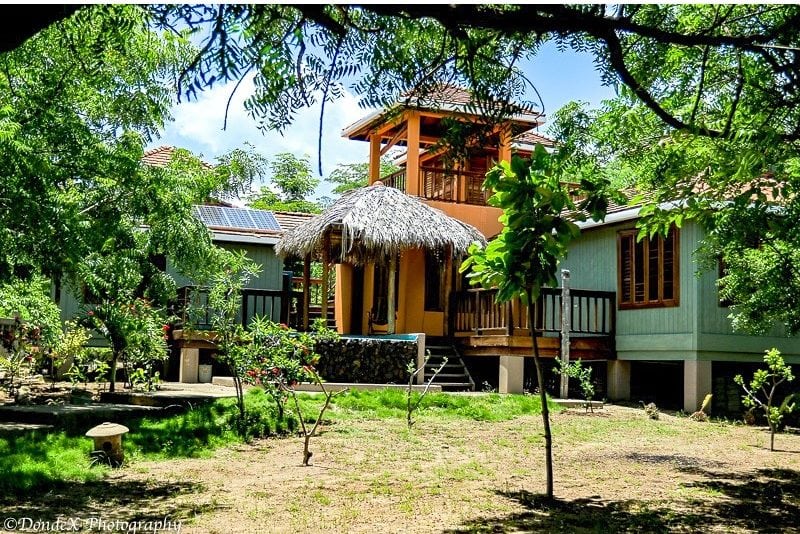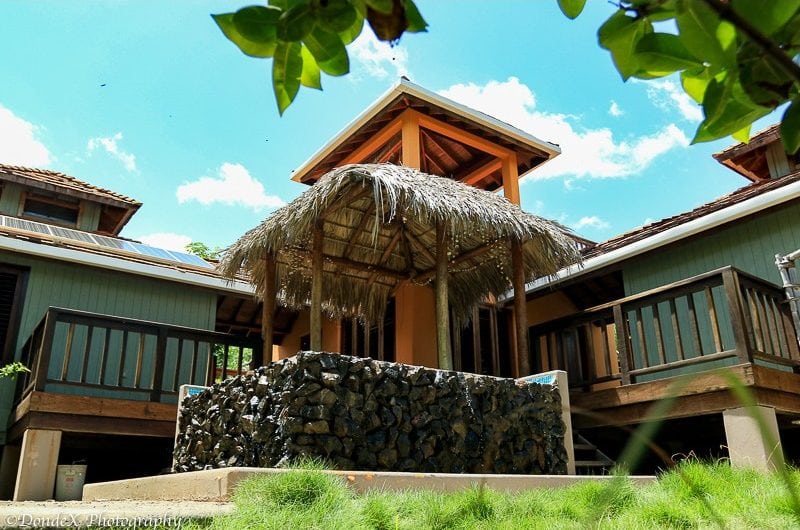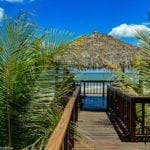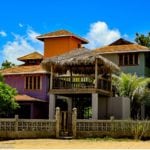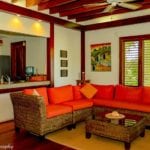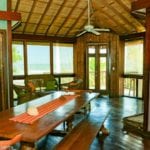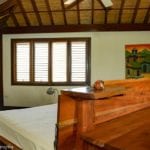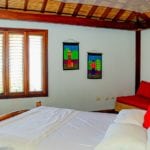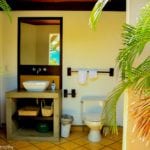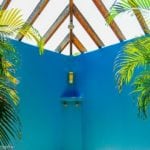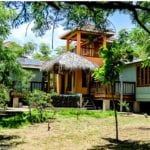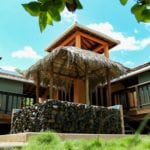 Quinta Mar y Estrellas is a beachfront villa that consists of two houses: a 2 bedroom main house and a 2 bedroom guest house. This property is beachfront, located on the tranquil Playa Hermosa in Huehuete, a quiet beach town 1.5 hours from Managua.
The 3-story main house includes a garage, storage room, and staff housing on the first floor. The 2nd floor includes a guest room, kitchen, screened dining room, living room, and wood deck. The 3rd floor is a master suite with stunning ocean views. The 2-story guest house includes a kitchen, living room, dining room, 2 guest rooms, an outdoor terrace, and dipping pool. The property has hardwood floors/windows/doors, cane ceilings, polished concrete counters, and screened patio areas.
Property Features:
• 4 bed/4 bath (total)
• 3,000 sq. ft.
• Pool
• Beachside rancho
• Solar powered + Solar water heater
• Stainless steel refigerator & stove
• Microwave
• Gas BBQ grill
Beachfront Villa at Quinta Mar & Estrellas – Huehuete
H-250
Home

Land Size: 0.75 acres
$

409,000
Need Help?
Our team has got you covered. We're experts in all things Nahua!
US: 760-536-8338
Nica: 505-8396-1322
info@surfingnahua.com