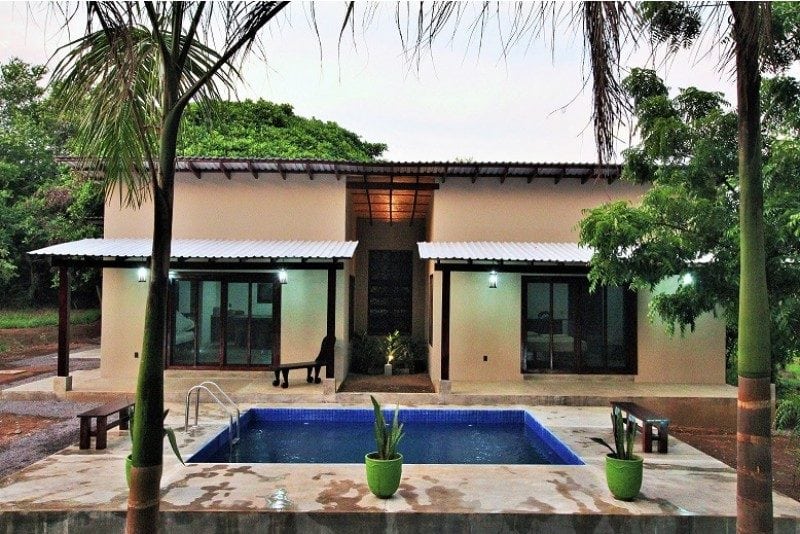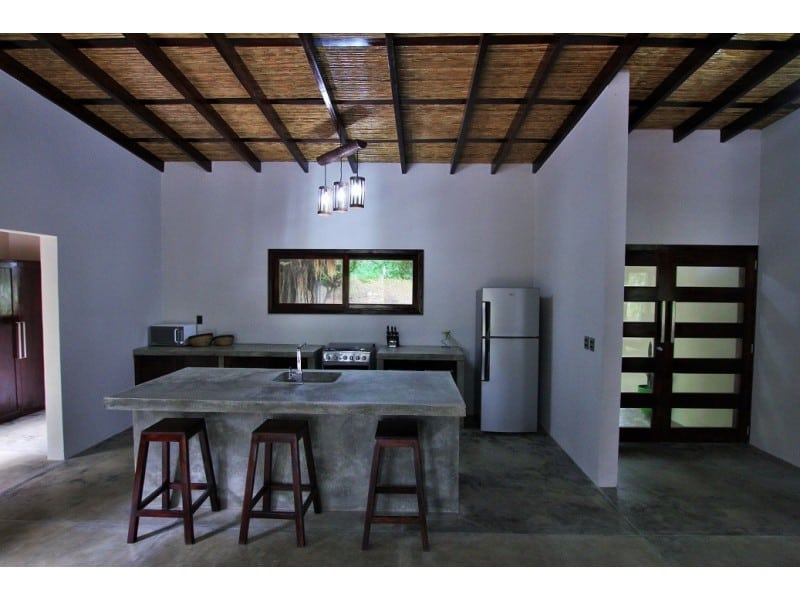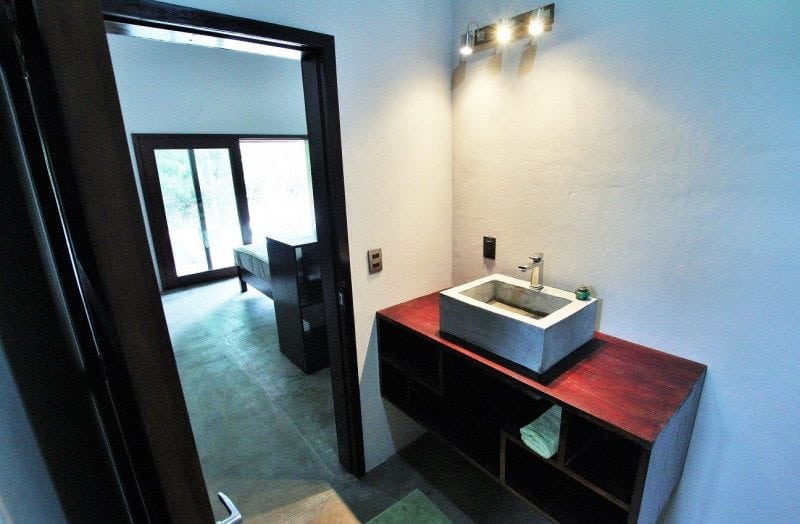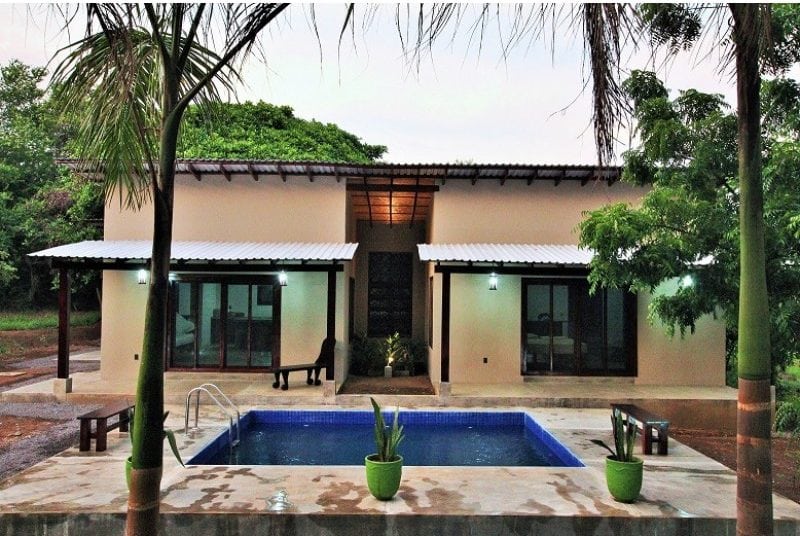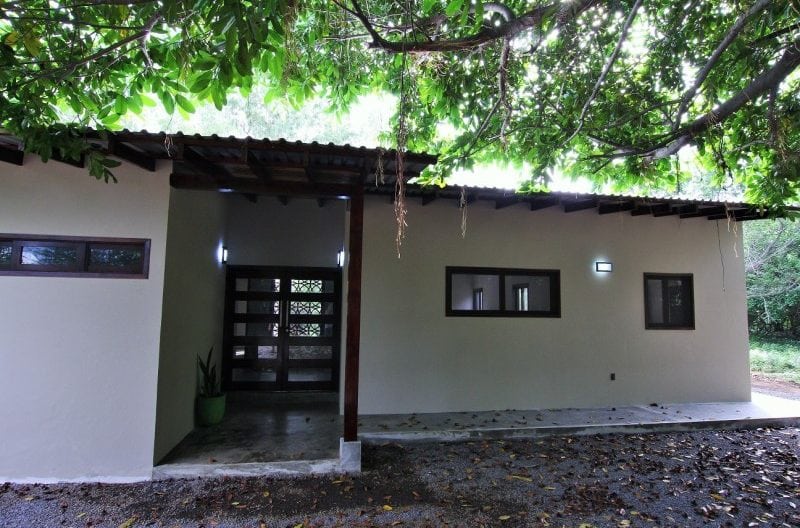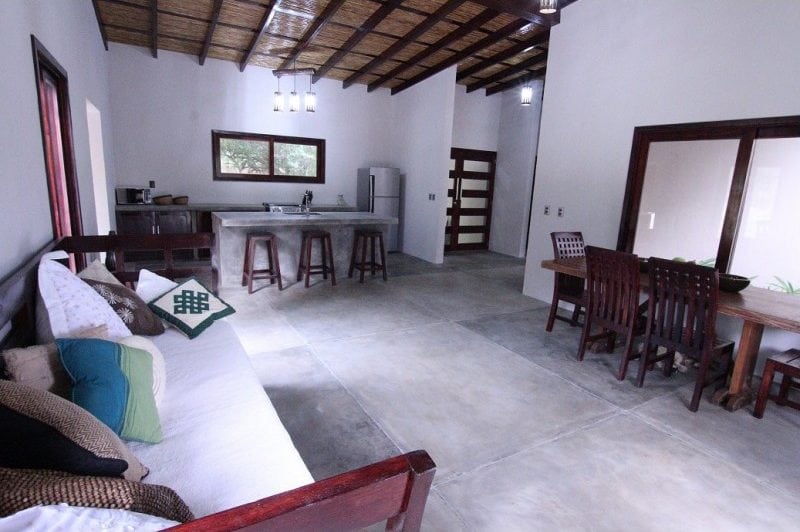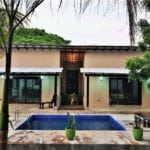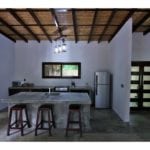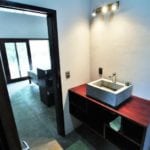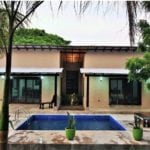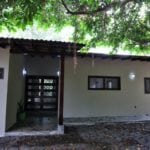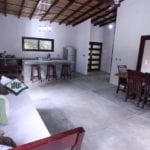 SOLD – Contemporary Two Bedroom Home 100 Meters from the Boom and Hotel Chancletas
H-245
Sold

Financing Available
2 Bed / 2 Bath

Home Size: 1600.00 Square Feet
Land Size: 0.30 Acres
$

195,000
Weekly: $650
This fully furnished, brand new, modern 2 bedroom with a pool is a short 100 meter walk from one of the best waves and one of the most beautiful beaches in the country. The house is also only 200 meters from a paved road that continues to the city of Chinandega which is the second largest city in the country and then onto Managua. This area is seeing increased activity, development and tourism due to its natural beauty, incredible waves and convenience. The house is very close to the Marina Puesta del Sol as well as other restaurants and local hangouts. This is one of a few potential rentals in the area and could be a very good rental income property.
The house features a modern polished concrete asthetic coupled with natural cane ceilings and beautiful wood accents. The master bedroom and the kitchen/living room both look out onto the pool and large windows and sliding glass doors provide plenty of light. One of the main features of the house is a huge Banyan tree providing shade and drama for the front side of the house. The walk down to the beach is on a public path right in front of the house and it is less than a 3 minute walk. This would be the perfect place to relax after your daily morning surf.
SOLD – Contemporary Two Bedroom Home 100 Meters from the Boom and Hotel Chancletas
H-245
Financing Available
2 Bed / 2 Bath

Home Size: 1600.00 Sq. ft.
Land Size: 0.30 acres
$

195,000
Weekly: $650
Need Help?
Our team has got you covered. We're experts in all things Nahua!
US: 760-536-8338
Nica: 505-8396-1322
info@surfingnahua.com